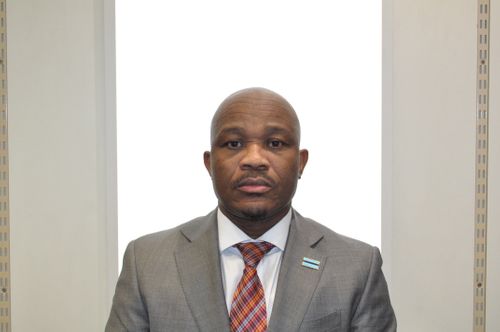 Moemedi Mokgosi
Director International
,
Botswana Investment & Trade Centre
United Kingdom
Mr. Moemedi Mokgosi holds the position of Director-International Business at Botswana Investment and Trade Centre.
He is responsible for promoting investment and exports in the UK and EU markets as well as managing the country's national brand.
Mr. Mokgosi's career spans close to twenty years in the field of international trade, investment and export promotion.

In his career, Mr. Mokgosi has contributed immensely to the formulation of policies for Botswana and the SADC region.
He joined the trade and investment promotion agency in 2009 to drive implementation of the National Export Strategy
and rose through the ranks to assume position of Director - Research. He was further promoted in 2016 to manage the BITC regional office in the UK,
a position he currently holds. Mr. Mokgosi holds Master of Commerce Degree (Stellenbosch University, South Africa),
Bachelor's degree in Economics (University of Botswana) and Diploma in Trade Policy Course from the World Trade Centre.