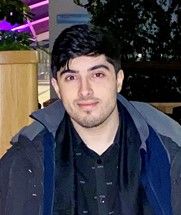 Haider Kamal
Co-Founder & Director
,
E Movement
I am an Accounting and Finance graduate with a specialised Master of Science in Energy, Trade and Finance from CASS Business School, where I developed and enhanced my knowledge of trade practices, energy sector and fuel sources (renewables and non-renewables).
Having gained great exposure to the energy industry from a young age, which resulted in me developing a strong interest towards renewable energy sector, in particular biomass pyrolysis, biofuels and solar energy.
This strong interest towards the sustainable energy field combined with the current environmental issues encouraged me in developing and pursuing the idea of E Movement, which is one of the first electric vehicle brand in the UK, where our main focus is to provide the public with eco-friendly, carbon smart and sustainable alternative to transportation in the form of e-bikes, which will help cut down their CO2 emissions and carbon footprint.