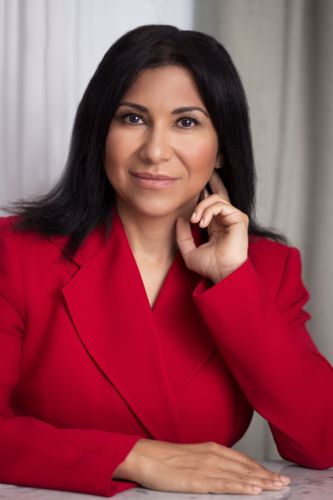 Eman Martin-Vignerte
Director
,
Robert Bosch Holding Ltd.
Eman Martin Vignerte is Director External affairs and government relations Bosch UK. She holds B.S and M.S. degrees in electrical and Medical engineering from the University of Paderborn/Ulm, Germany. She was responsible for business development for telehealth in UK and Ireland. She has more than 6 years of experience in Software and hardware engineering in automotive industry. In 2004, she was the project manager for electronic pump, Hyundai customer and moved for a year to Korea. She was involved in developing the ceramic Medtronic control units for vehicle engine at Bosch GmbH. She is a board member at BBF (Buckingham Business First). She is the Chair of CBI Southeast and board member of Local enterprise partnership Buckinghamshire. She is a board member at Success Essex Partnership.
She sets on the advisory board for UK5G. She is a member at OCAVIA – The Oxford- Cambridge ARC Virtual Institute for Aviation. She is an advisor for WE- Transform, Workforce Europe transformation agenda for transport automation, EU commission." She is advisor at Autotech Europe. She is fellow at Leadership Fellow Society of Leadership Fellows, St George's House, Windsor Castle.