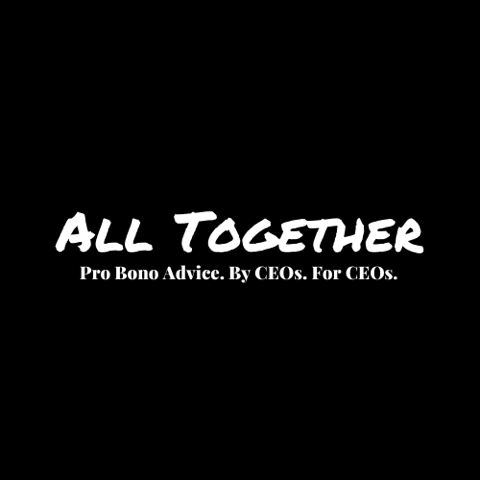 All Together Collective CIC
Panel Discussion - All Together's 'Three Things' advice for CEOs today
Jamie Mitchell
Non-Executive Chairman - Rare Restaurants, Non - Executive Chairman - Believe in Science, Advisor - Lean Kitchen Network, Co-Founder - All Together Collective CIC, Board Member - LEAP, Mayor of London
Jamie is an entrepreneur, a serial CEO and Non Executive Chairman. Over a 30 year career, Jamie has founded, invested in and managed some of the UK's best known entrepreneurial businesses. He has lectured on Entrepreneurship at London Business School, and developed government policy for both the Treasury and the Labour Party on enterprise, entrepreneurship and education. Currently managing a portfolio of non-executive and pro bono roles, Jamie recently founded a social enterprise, All Together, which provides pro bono advice and support to small business owners and CEOs from some of the UK's most successful business leaders.
Moti Shahani
MD - Blue Ridge Partners, Previously MD - How Might, VP - American Express
Moti Shahani is a revenue growth specialist with a McKinsey and hands-on entrepreneurial background. As a Managing Director with Blue Ridge Partners, he works collaboratively with CEOs, commercial leadership teams and Private Equity Operating Partners across Europe and transatlantically on improving growth strategy, commercial effectiveness and pricing.
His background includes training at McKinsey and INSEAD, running the non-US side of the Strategic Planning Group for American Express and consulting independently to FTSE 100, Eurotop 100 and Top Track 100 clients on growth and value creation. He also founded and grew E-Marketing, one of the UK's earliest and most innovative digital consultancies, from zero to a value of £8 million.
In total, he has served more than 50 blue-chip and PE/VC-backed organisations around the world, always aiming to give clients at least 10X return on their investment.
Ian Workman
MD and Head of SMEs at Barclay's Business Banking
Ian Workman was until earlier this year the Managing Director, Head SME at Barclays Business Banking in the UK and will soon be joining a new challenger SME Bank. Ian is recognised as an industry leader and expert in the SME Sector having worked with thousands of businesses across the UK in all sectors over the past 25 years. Its also in his DNA, as both his father and father in law were entrepreneurs, one creating a successful SME manufacturing business in South Wales. He is a passionate advocate of social business and social impact and also equality and diversity in society. Ian is currently studying part time for a Masters degree in Equity & Diversity as well as working with All Together mentoring SME's.
From left to right: Jamie Mitchell, Moti Shahani, Ian Workman.