Thinking of Expanding to Canada? Here's Some Tips For A Smoother Expansion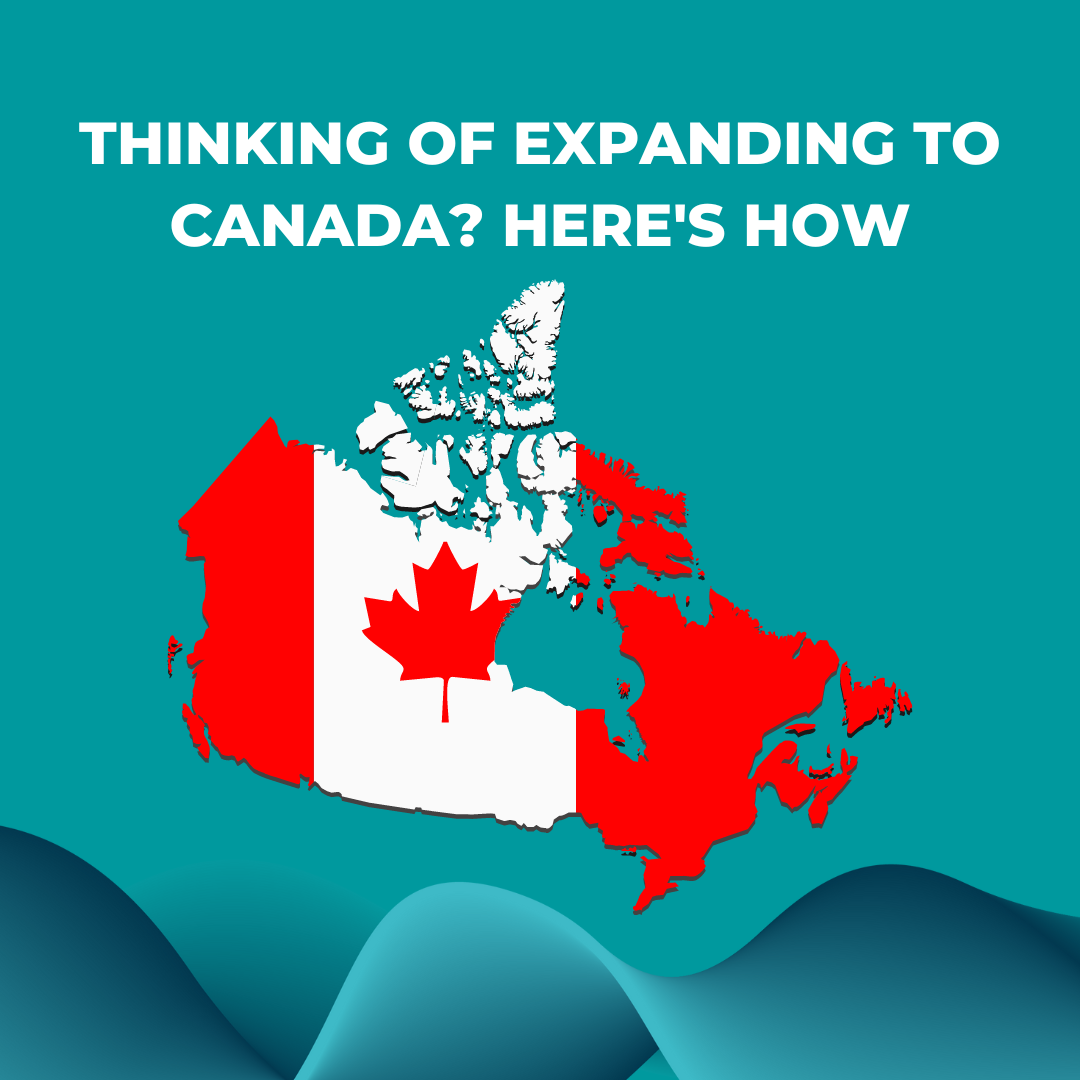 International expansion is not a smooth transition. There are many risks to understand before taking your business abroad. To make things a little smoother for you, we have compiled a handy guide for expansion into Canadian waters.
Why are so many companies expanding to Canada?
Expanding to Canada opens many new possibilities for any business. As Canada has one of the most stable economies across the globe it's a no brainer so many companies are choosing to expand to Canadian markets. Canada also offers opportunities of expansion and access to the US and Mexico Markets through NAFTA. Essentially this offers opportunities to grow even further which is crucial for a successful business. Another advantage of expanding your business to Canada is that Canada's corporate income tax rates are much lower compared to other Western countries.
Top challenges for expansion into Canada
Navigating through unfamiliar laws: One of the main challenges of expansion into any country is the lack of knowledge of laws and regulations. Noncompliance can result in hefty penalties. So, it is important to take the time to research any laws and regulations that could apply to your business.

Tax laws: Your business has to ensure that it meets all the relevant Canadian tax laws. Tax laws in foreign countries can be a little intimidating and they are a little different in Canada than they are elsewhere. For this reason you may want to choose to hire an experienced professional who knows the ins and outs of tax law.

Labour expenses: Canada is one of the most cost-effective countries across the globe but one expense higher than the rest is a relatively high cost of labour. Canada implements a high minimum wage law.

Establishing a physical location: The process of setting up a physical location can be incredibly time consuming as you have to acquire certain permits. A simpler step may be to work through an established entity instead.
Top tips for expansion into Canada
Research the Canadian market and identify your target market: Perhaps the most important of all. You need to know the ins and outs of your target market in order for your business to be able to succeed in foreign industries. This will often mean adapting your product for the market that you are expanding into.

Understand the legal and regulatory requirements for doing business in Canada: Another important factor is to understand laws and regulations so that you can steer clear of any penalties. You should also be aware of changing currency rates as these can affect any budgets you have set.

Consider partnering with a local company to gain access to their knowledge and expertise: To make the move a little smoother it could be worthwhile to hire an external professional who can guide you through the process and offer advice on tax and regulations. This can also be a lot speedier than doing research yourself.

Develop a specific marketing strategy to effectively reach your target audience: Your marketing strategy will always need to be adapted to the region you are planning to expand to. Take some time to research strategies that work best for your company and implement these.

Be prepared for differences in culture and business practices compared to your home country: Every nation is different so it's important to keep that in mind before expanding.

Network internationally: Network with other business and industry organisers to gain insights and connections in the Canadian market to give your business a head start for success.