Spring Budget 2023 – Customs Measures Announced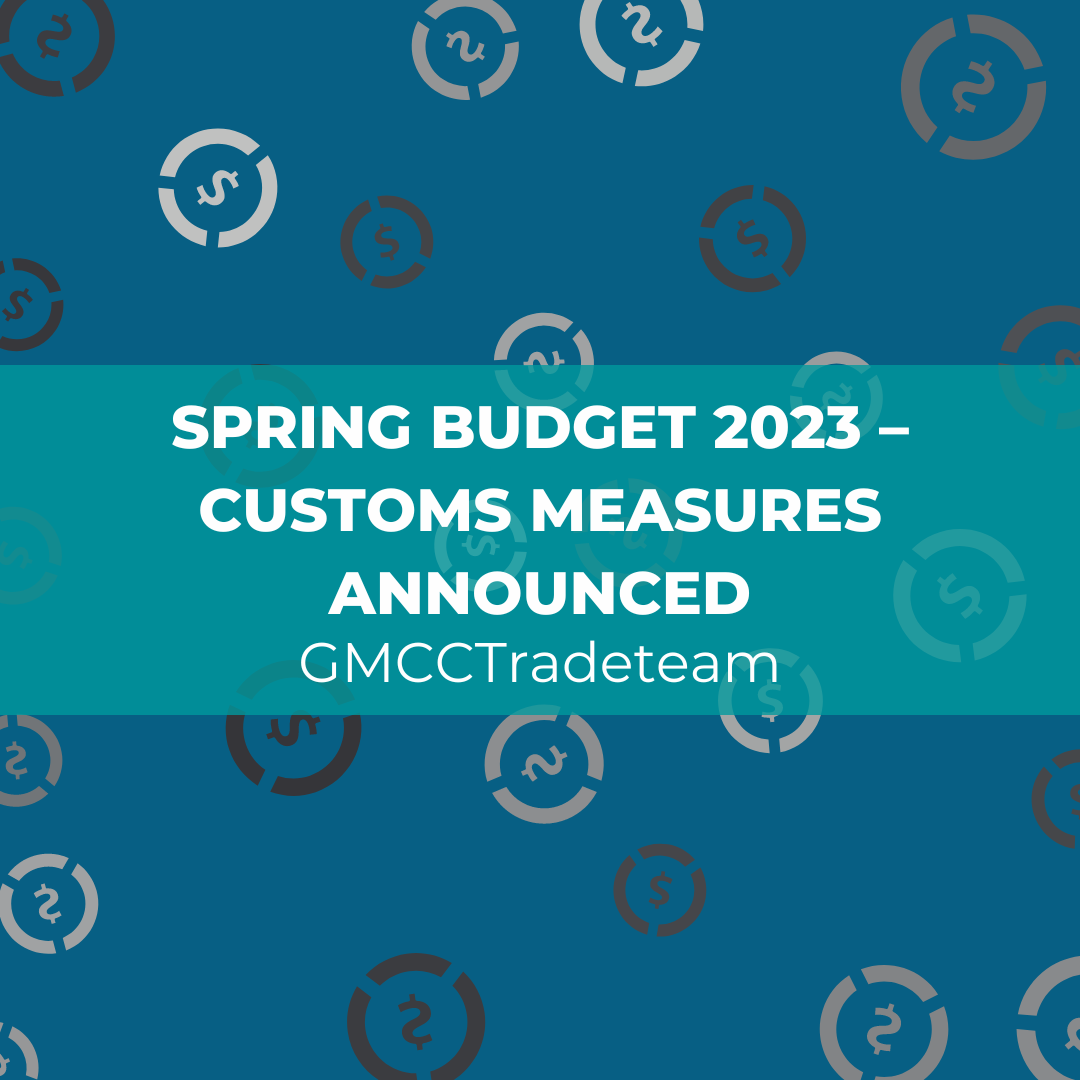 In Mid-March, the government announced a series of measures with a view to simplifying export and import customs procedures for businesses, which took into account views from traders and the border industry through a call for evidence back in February 2022. The package covers the following measures:
The simplifying of Customs Declarations requirements: The review will cover both simplified and standard customs declarations, for both imports and exports. It will have a particular focus on export declarations, as well as on ensuring that customs declarations do not impose disproportionate burdens on small and less experienced UK businesses.

The simplifying of Customs Declaration processes (SCDP): The intention is to deliver a number of improvements to the SCDP including:
Traders will have more time to submit their supplementary declaration for imports and exports, from the 4th to the 10th day of the calendar day of the month.

Traders will also have more time to submit their final supplementary declarations from the fourth working day of the month to the 11th calendar day of the month.

Traders will be allowed to submit one supplementary declaration for goods imported over the course of a month (known as aggregation), reducing the total number of declarations that have to be submitted.
Voluntary standards for customs intermediaries: This seeks to improve the quality of 'customs brokerage services in the sector'.

Updated Transit Policy:  Planning a package of measures to simplify the transit facilitation. These measures will improve processes for both outbound and inbound movements in response to users' feedback. They also improve the offer to authorised consignee/consignors.
Modernising of Authorisations: The project will streamline and digitise the government's customs and excise authorisation processes to improve HMRC's offer to traders. HMRC will radically reduce the number of customs authorisations to make the new authorisations more facilitative. There are currently 42 different customs authorisations which will be divided into 5 new authorisation groups: Authorised Economic Operator (AEO), Fiscal, Simplifications and Declarations, Transit, and Ports and Wharves. Excise authorisations will form another group. Traders will only have to make a single application to access all the facilitations within the group.

Customs Guarantees for Special Procedures, Temporary Storage and Duty Deferment: The government will engage with industry in Spring 2023 on potential changes to enable more traders to be authorised to use certain customs facilitations (Special Procedures, Temporary Storage and Duty Deferment) without a financial guarantee. This would remove the cost of providing a guarantee for more traders who use these facilitations to delay (or in certain circumstances relieve) payment of import duties.
Relevant Government agencies will be planning for a series of stakeholder engagement events about the above measures. To read more detail about the customs measures and timeline for stakeholder engagement, click here