30 May 2022
PM announces new Trade Envoys to boost combined £54 billion of trade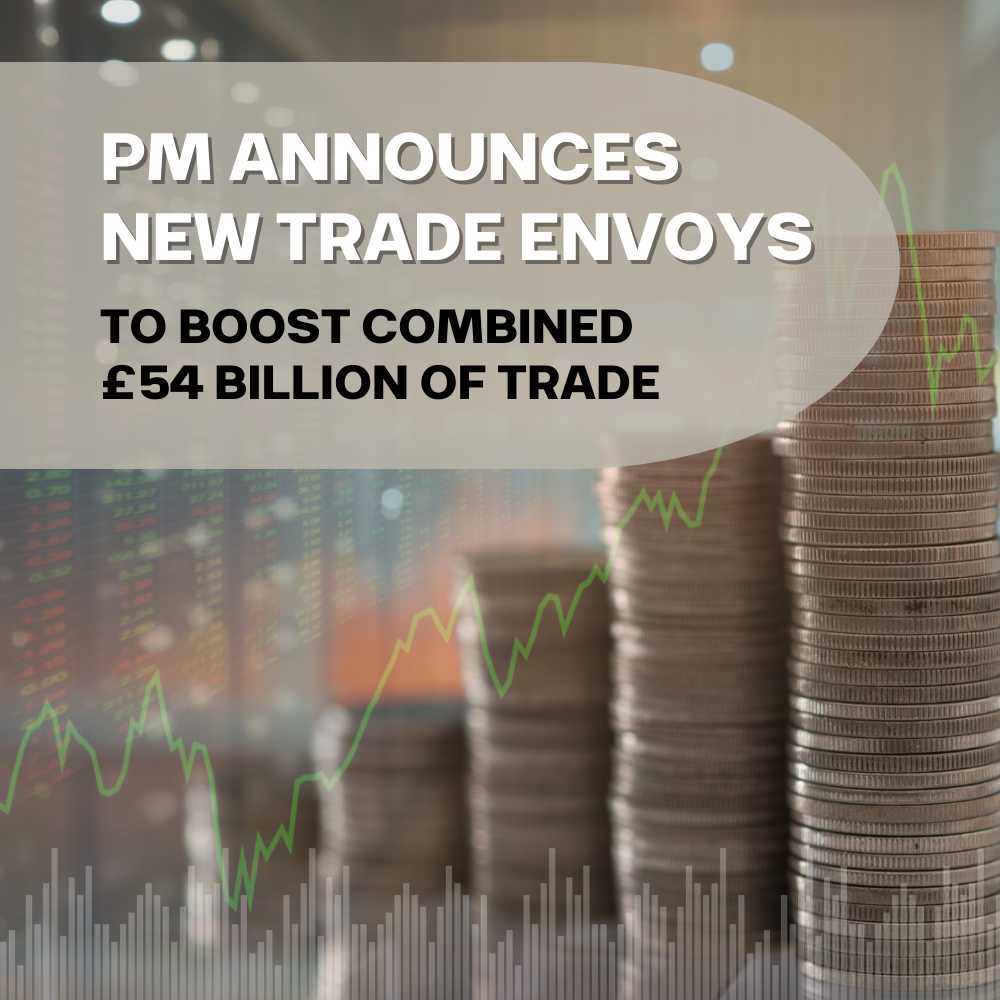 Trade Envoys are a network of appointed parliamentarians, drawn from the House of Commons/House of Lords and across the political spectrum. They engage with their respective markets where substantial trade and investment opportunities have been identified by the UK government.
The new Trade Envoys will use their skills and experience to help UK businesses find new export and investment opportunities and promote UK trade in Canada, Republic of Korea and Turkey.
These three countries already represent a combined £54 billion of bilateral trade with the UK. These Trade Envoys promote UK trade, drive green economic growth, and encourage inward investment to help level up every part of the UK.
Trade Envoys will build on the UK's strong relations with key trading countries and work with the Department for International Trade's global network to break down barriers to doing business.
They will also promote the major opportunities green trade represents, including the creation of high-value jobs in the UK's low-carbon economy and fuelling technological innovations that can be expected worldwide. The new appointments will extend the total number of Trade Envoys to 40 parliamentarians, covering 80 markets.
UK International Trade Secretary Anne-Marie Trevelyan said; "These new Trade Envoys will play a vital role in promoting global Britain across the world, driving economic growth, and encouraging inward investment across the whole of the UK."