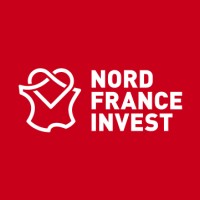 Nord France Invest
Stand: G300
Nord France Invest is the international investment promotion agency for Hauts-de-France, a region that stretches from the outskirts of Paris to the Belgian border. We're a catalyst for growth, serving foreign businesses that want to get off to a seamless start in France.
Looking for a site in western Europe?
Hauts-de-France is the place to be: at a stone's throw from Britain, Belgium and Paris, we have exactly what you need to grow your business.
Got questions on the regulatory environment in France or the structure of a given sector?
We have the information you need. • Looking for the perfect site? We'll prepare a shortlist of qualified candidates and organize a tour for your team.
Want to connect with potential partners?
We can introduce you to contacts in the Hauts-de-France business community. Our aim: create the ideal environment for your business to grow. And even after your new operation is successful, we'll stay with you and help you expand. Best of all, our services are free and fully confidential. We've been doing this for over 50 years, and we're good at it. Questions? Contact us.