tradePhlo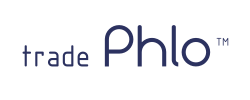 Key functionalities
​GVMS integration: seamless integration with GVMS for generating the required GMRs and submitting them as part of the customs declaration process.
Automated documentation: digitally volunteer documents to support clearance & compliance checks, reducing delays & manual processes.
Goods classification: Automatically classify goods with AI-powered customs code recognition, reducing declaration time and avoiding compliance errors.
Rules of origin: integrated algorithms and AI based tool to identify and apply rules of origin, ensuring compliance with trade agreements.
Integrated artificial intelligence-based chatbot: get quick and reliable customer support from ChatGPT, AI-powered chatbot.
Integration with other systems: seamlessly integrate with other business systems, such as ERP or transportation management systems, to improve data sharing and efficiency.