11 Apr 2022
Can fashion keep up with our personal values?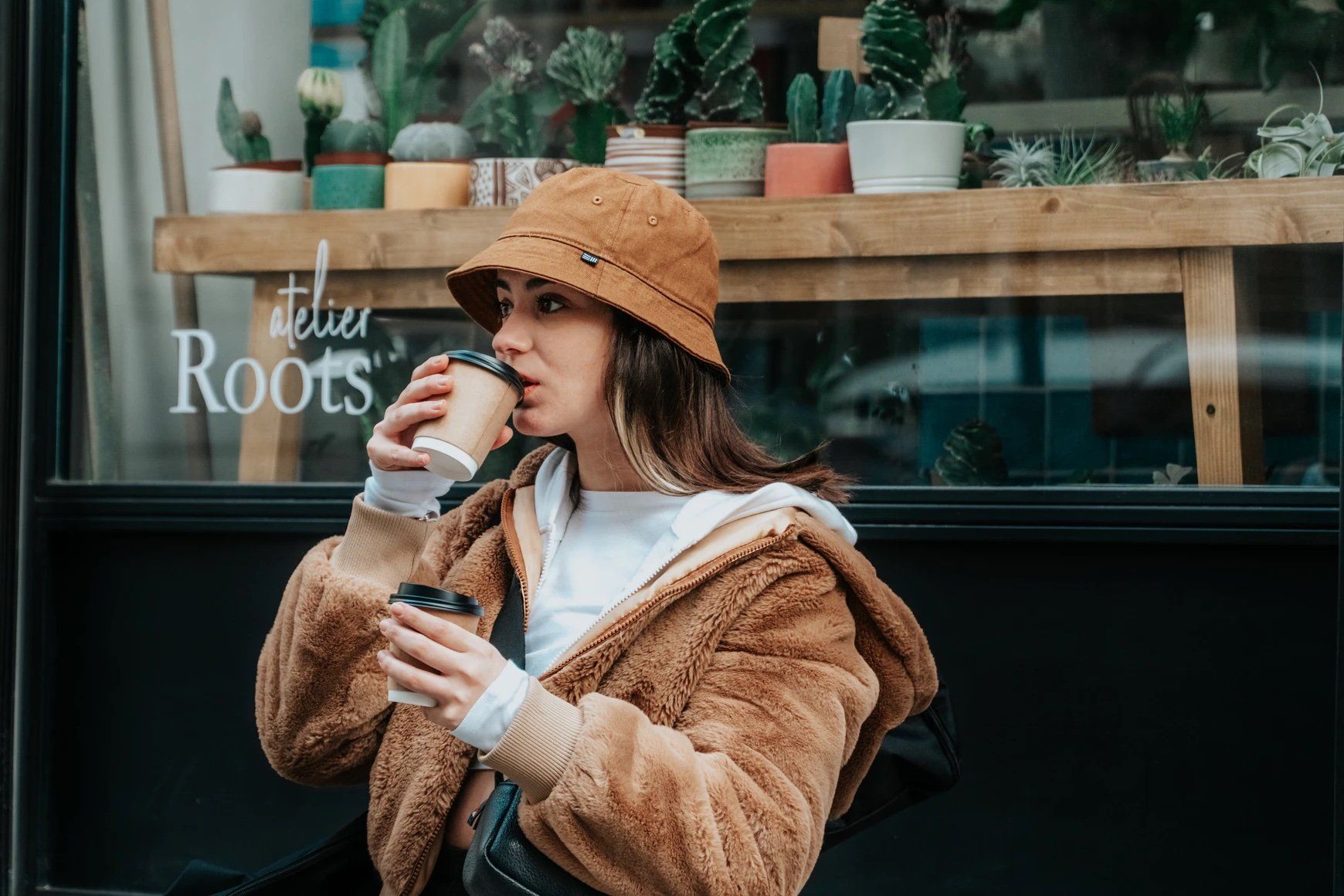 Collaborating beyond traditional boundaries to reach ethical consumers.
Today's consumers are increasingly looking for opportunities to reflect their personal ethics and values in their everyday lives and style choices. They are actively searching out brands to help them do this. As the influence of social media continues to increase, the desire to bring our values into our personal living spaces has also accelerated. This has created a marketplace where fashion is not limited to what we wear. Increasingly 'personal style' reaches into all aspects of our lives from clothing to food choices and designing our living spaces.
Lifestyle stores in Japan are responding to this shift and are breaking through the boundaries of the traditional clothing industry, marketing themselves to those consumers looking for a more ethically conscious lifestyle.
---
Accelerated by the Covid Pandemic and SDGs – A New Direction for the Apparel Industry
SDGs is a buzzword in Japan for sustainable development. Why do we not hear this in Europe?
In recent years, the United Nations Sustainable Development Goals (SDGs) are often discussed in Japanese boardrooms and by marketing departments. But they are still not commonly considered in Europe. While European countries are far ahead on Corporate Social Responsibility (CSR) and environment protections, SDGs have not gained the same focus. This is evident from the SDG achievement ranking published in the UN's "Global Sustainable Development Report". Global Sustainable Development Report | Department of Economic and Social Affairs (un.org)
So, why is this the case? Sustainable business practices were firmly established in many European companies long before the publication of the UN report. It is also common to see a section dedicated to Sustainability on many corporate websites, reassuring consumers of a company's achievements in this area. But the terminology of SDGs is rarely used to promote these activities.
However, for many Japanese companies Sustainability was a fresh concept, adopted after the 2015 UN Summit which ratified international targets for SDGs. As a result in Japan, the two ideas are considered synonymous.
From apparel to a lifestyle proposal – differentiation is the key to survival in a crowded market
Since the 2010s lifestyle shops offering everything to make life convenient, comfortable, yet still beautiful, have become very popular in Japan. Muji and Afternoon Tea were the spearheads, but the arrival of Ron Herman from the US West coast has reinvigorated the whole sector. It prompted leading fashion store BEAMS and Japanese SPA brand 'niko and …' to launch wider lifestyle product lines and dedicated stores. They, in turn, have been followed by many others.
The lifestyle sector grew against the market trend, while consumer spending on apparel decreased. It was sustained only by reasonably priced, well designed fast fashion, for example Uniqlo and their domestic competitors. However in 2020 as the Covid pandemic hit, this growth in the lifestyle sector stalled abruptly. Today both the apparel and lifestyle industries are at breaking point. Of course a few major players have not been affected. Companies such as Ryohin Keikaku, who run Muji, registered a 13% increase in operating income from September 2020 to 2021 (Nikkei Telecom). But smaller players have struggled. The lifestyle market had become saturated and was looking for a golden key to survive. The sector is now embracing SDGs to be this saviour despite Japanese consumers being slower to show interest in sustainability than their European counterparts.
With the market trends considered, the time is right for companies to develop tailored and specific marketing activities, promoting social movements and giving consumers the opportunity to reflect their values in their purchases. To meet this need, new inter-industry collaboration projects are now being developed in Japan.
---
BEAMS×Ministry of Agriculture, Forestry and Fisheries. Creating New Value by Inter-Industry Collaboration
Bridging Generation Z and agriculture through the sales of vegetables and Agri-Wear
Leading fashion brand BEAMS has led the SDGs movement in Japan by ditching plastic shopping bags, creating a new upcycled brand and running stores using renewable energy. At the beginning of 2022 a collaboration with the Ministry of Agriculture, Forestry and Fisheries launched a new project - "Cultivate BEAMS JAPAN – Spreading Culinary Culture and Style."
This project is designed to capture the imagination of younger consumers utilising the influential position of a leading fashion brand. The stores added functional farming clothing lines - Agri-Wear - that can be worn as daily fashion. BEAMS JAPAN "Sokubaijo" created a Farmers' Market in their Shinjuku Flagship store where customers can now buy fruit and vegetables directly from producers. Customers who spend a certain amount also receive a free vegetable growing kit. To enhance the in store experience, video exhibits show BEAMS staff's experiences on farms. All these activities are aimed at bringing agriculture and food production alive for a generation of young people interested in sustainability.
Clothes, Food, Living – All of These are fashionable. Food as self expression
This innovative project brought together a clothing brand popular with a fashion conscious young generation, and a Government department representing a traditional sector, often considered unattractive and old-fashioned. Through this unexpected collaboration the BEAMS brand reached beyond the consumer's existing relationship with them. They went beyond clothing to influence overall lifestyle choices, including food production and sustainability. Linking these sectors with fashion helped to give them contemporary cultural relevance.
For an established name like BEAMS, selling processed foods with a long shelf life or ready-made takeaway food (which saw increased demand during the Covid lockdown) would have been far less risky. However, by choosing to work with local food producers to reinvigorate Japanese culinary culture, this project also encouraged the farmers it worked with to explore new sustainable and profitable business choices. The result supported the SDGs too.
Recently, the terms Sustainable and SDGs are often featured in Japanese magazines and in TV adverts. The Covid lockdown has forced consumers to reflect on their personal values and priorities. There is a greater desire to make 'good' choices about food, health and well-being and consumers are realising that food is often central to a sense of fulfilment. Beauty and well-being involves not only clothing, fashion accessories or beauty products, but also choosing foods that contribute to personal health, and support the environment and wider society. With this also comes a greater sense of personal satisfaction and loyalty to those brands that make this possible.
Making choices that protect health and the environment is becoming more fashionable. The initiative at BEAMS will help to promote and support important sustainable values for consumers and also lead to a profitable business strategy in the long term.
---
Approaching Unapproachable Consumers through Collaboration
Inter-sector collaborations are not new. Eyewear brand JINS collaborated with hairdressers to help customers choose new glasses. Rizap, the leading personal training and nutrition programme provider, collaborated with a kitchen electricals brand, Tiger, to advise consumers on nutritious and low sugar recipes cooked with Tiger appliances.
As consumers take greater interest in social issues, such as SDGs, they will start choosing to spend their money with those companies that can demonstrate an active commitment to social responsibility, from climate change to workers conditions. The BEAMS initiative shows a way forward, collaborating beyond traditional market boundaries to achieve this. This way of working makes financial sense. Inter-industry collaboration can generate sales synergies and allows multiple participants to share the cost of a project.
Today's consumers are armed with abundant information from social media and their needs and values are diverse. They also have many choices available to them. Collaborative projects are quickly becoming a very useful marketing tool to capture the attention of customers who would usually be out of reach.
Pointblank Promotion supports companies looking to expand into the Japanese market. Please feel free to contact us to discuss your needs.
Contact us — info@pointblankpromo.com